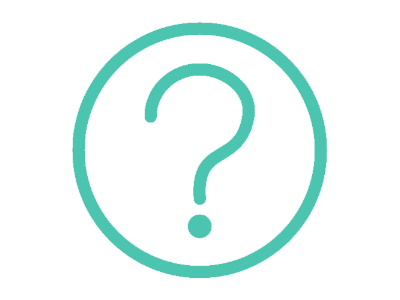 ---
1. Technical recommendations
A good connection.
We recommend a fixed broadband connection since some learning content relies on uninterrupted communication between you, your browser, and the virtual learning environment.
This is particularly important with activities that report on your progress where even a minor dropout may result in completion data being lost.
Unfortunately, mobile devices are more likely to suffer loss of signal and consequent under-reporting of your progress.
A modern browser.
It is worth ensuring your browser is up-to-date and many issues can also be solved by using a different browser.
For example, we have found some content works better when using Chrome.
Allow pop-ups and cookies.
Our learning environment uses both pop-ups and cookies so please ensure these are enabled in your browser.
Check for an information or warning symbol in your browser address bar, or by clicking on the padlock symbol next to the web address.
---
2. Frequently asked questions
I haven't received my login details.
The email may have arrived some time ago. Please filter or search messages from "rcseng.ac.uk"
The email may have been misidentified as spam. Please repeat the search for "rcseng.ac.uk" in your spam directory.
Finally, if you contact us, we can re-send the email.
I have logged into my account, but can't see my previous courses.
The course/s may be listed in the "Past" tab on your dashboard.
Your access may have expired if you were enrolled more than 12 months ago (6 months for PGCert modules).
You may have a duplicate account. Contact us and we can check and resolve as necessary.
I completed a learning activity but it doesn't show as completed.
You may not have actually completed the module. In some cases you need to view every slide and in others you must achieve a passing grade. If you have not met the requirements, the activity will not show as completed.
You may have lost connection with the virtual learning environment and your completion data has been lost. This is more common on mobile devices and wi-fi networks. (see technical recommendations)
You may need to update your browser. Alternatively, you could try using a different browser. (see technical recommendations)
If you have tried the other solutions, please contact us for assistance.
I haven't had my post-course feedback form.
Please check your junk mail as the email sometimes gets redirected to there. A search for Evasys Course Evaluation will often be effective.
If you have still not received the email two weeks after the course has finished please contact us.
I haven't received my certificate yet.
To obtain your certificate you first need to complete the post course online evaluation. The link to this will be emailed to you after the course using the email address that you registered on the RCS website.
Survey links will only be sent out once your attendance has been confirmed. This can take up to 2 weeks so you won't receive the link immediately after the course has finished.
If you don't complete your online survey within 30 days of receiving the survey, you will need to request a certificate. This involves completing a short form and paying an administration fee of £10.
Where can I download my certificate?
You can access both your course order history and your course certificate via the RCS public website:
Login in at the top right of the page https://www.rcseng.ac.uk.
Navigate to the My account area by clicking on your name.
Once in the My Account area, you will see a number of new links on the right hand side. Course order history shows the courses you have attended. You can view and print the certificate as a PDF (and save the PDF) by clicking on the course.
---
3. Contact the RCS Learning team
Email
Email us at education@rcseng.ac.uk
We aim to reply to your message within 48 hours. Please call us if your enquiry is more urgent.
Phone
+44 (0)20 7869 6300
We are available Monday to Friday, 8.30 – 4.30.
---
Last modified: Friday, 14 June 2019, 2:50 PM